Gettysburg Visit
Hello, I recently went on a weekend trip with my wife to Gettysburg, PA. I am not a "ghost hunter" and went to Gettysburg because I am interested in history. However on Friday evening on Sept.20 my wife and I visited the place called "Devil's Den". a place where there had been severe fighting in the Civil War. A very bizarre phenomena occurred in one of my pictures. I do not use a digital camera, I use a Canon Rebel SLR 35mm camera, 400 speed film. I have the negatives and took the picture back to the photo lab where I had the film developed to see if they could explain the phenomena. Four different employees closely inspected the negative and picture, none of the four could explain the picture and two of the four said they believed it was a ghost. If it is real activity in the picture it is extreme.
Thank you for your time,
Sincerely,Joshua M.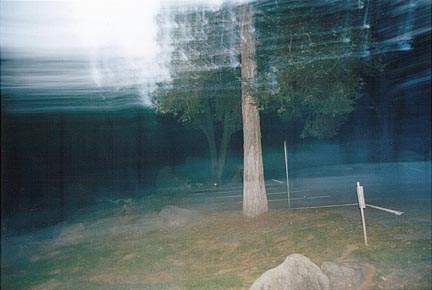 Cabin Orbs
I live in Washington. My husband and I own mountain cabins on a little over 4 acer East of the mountains. It was an old minning camp, the oldest cabin was built in the late 1800's. I have some photos that I took over the summer. Over the 15 years that we have own the place friends, workmen, my husband and I have seen ghosts, but over the past two years they have not showed them selves. But my dog and I know they are still around. Would you please look at the photo's and let me know what you think.
Penelope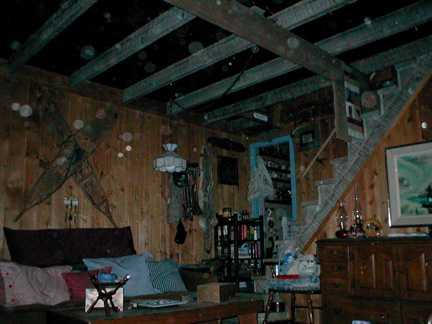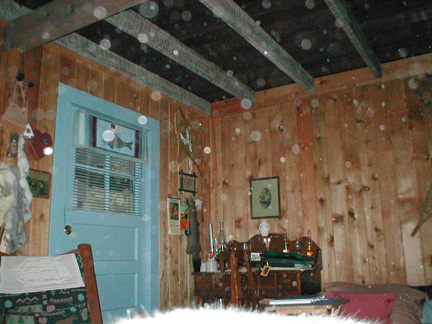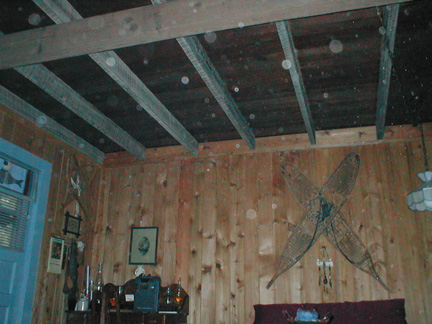 If you have a story or photo you would like to share with us and our viewers. Please feel free to E-Mail us.

Along with your submission, please include a small note giving us permission to publish it on our website.