The 2nd Annual Pacific Northwest Ghost Hunter's Conference 2004
September 25th - 26th 2004
Presented by AGHOST Inc. LLC
or call 425-246-1104
Click Here for mail-in registration form:
VENDORS: Reserve your space now! (Vendor Contract form)
Table charge: $90 per 6 ft. table (cost includes both days of the conference).
EXHIBITORS: Reserve your space now! (Exhibitor contract form)
Table Charge: $75 per 6 ft table. (Cost includes both days of the conference) Bonus! Each Exhibitor will receive two (2) individual speaker passes
Pay ONLINE by clicking the PayPal button below:

We also take Visa & Mastercard
Pay me securely with any major credit card through PayPal!
Saturday, September 25th - Sunday, September 26th 2004
10:00 AM - 10:00 PM PST
LOCATION:
UNIVERSITY HEIGHTS CENTER
5031 University Way NE
Seattle, Washington 98105
phone: (206) 527-4278
Built in the 1900's
The building first opened its doors as an elementary school in 1903. After 86 years of educating neighborhood children, the school was closed in 1989; becoming a community center in 1990. Now it seems some of its deceased residents have been making themselves known to current occupants. Just recently a disturbing incident happened when the police were called in during the wee hours of the morning on the day after Christmas. This was one of the worst haunting disturbances ever experienced at the University Heights Center. This was not just hearing foot steps down the hall when no one is there, seeing odd shadows out of the corner of your eye or even having a chilly breeze pass by when all the doors and windows are firmly shut. As a morning worker came into the building, he was startled by pounding noises and sounds of furniture being thrown around. Thinking that someone had broken into the building, he wasted no time in calling the police. With a bat in hand he waited nervously for them to arrive. As the officers entered the building, they heard the strange noises and ran from room to room with their guns drawn hunting the noisy intruders. They never found anyone in the building, any source of the noise or any furniture out of place. Could this have been the work of the ghosts of University Heights?
MAP to the University Heights Center:
GUEST SPEAKERS:
Jefferson Davis: Author of A Haunted Tour Guide to the Pacific Northwest
Jeff is the author of many other paranormal books about the Pacific Northwest. An archaeologist, historic researcher, writer and part-time college history instructor. Jeff has a BS in Anthropology from Portland State University and an MA in Archaeology and Prehistory from the University of Sheffield in England. Jeff is also a Major in the Army Reserves with nearly 20 years of experience in the Infantry, Military Intelligence and Civil Affairs. He has served in the Balkans, Italy, England, Japan, Korea, Kuwait and Afghanistan. His most memorable deployment was in Bosnia, where he had duties as diverse as distributing humanitarian aid in refugee camps, to producing puppet shows for children across Bosnia.
Jake Jacobson: Private Eye Tours - Haunted Seattle
Jake is a Seattle native with a medical and science background and has a life-long interest in forensics and the macabre side of life. Jake is the owner of Private Eye Tours, a company that has specialized in unique tours of Seattle since 1997. She offers HAUNTED HAPPENINGS, a tour of Seattle's creepiest locales, as well as Mystery and Murder Tours of Capital Hill and Queen Anne Hill. Her tours have been highlighted on television and in numerous publications, such as The Weekly, The Stranger, the Seattle Times and the Seattle PI. . Private Eye Tour has been featured in various tour guidebooks including Eccentric America. Jake has taught classes on Seattle's haunted locations at Discovery U. Please visit her website at www.privateeyetours.com.
Leslie Rule: Author of Coasts to Coast Ghosts returns to talk about her new book Ghosts Among Us
Leslie was born in Seattle on a dark and stormy night. The lights went out all over the city and the hospital staff had to light candles so the doctors could see! Leslie grew up in a haunted house built atop a graveyard. It seemed she was destined to write ghost stories! She has published over 100 articles in national magazines, including Woman's World and First for Women. Her published work includes two suspense novels with paranormal twists, Kill Me Again and Whispers From the Grave. Coast to Coast Ghosts—True Stories of Hauntings Across America (fall 2001) has become a bestseller. Her next book of true ghost stories will be published in fall 2004.
Dennis William Hauck: Author of the National Directory of Haunted Places
Dennis is considered one of the foremost experts on the paranormal and has written a number of bestselling books on the subject, including Haunted Places: The National Directory and the International Directory of Haunted Places. He has been interviewed on nearly 400 radio and TV programs, including such popular national shows as NPR's Morning Edition, Art Bell, A&E Unexplained, Sightings, Extra, CNN Reports and others. He also serves as a special consultant to a several leading film production companies and a number of popular television programs. In his slide and video lecture, Dennis will present his best cases from over 25 years of paranormal research. He will reveal the deeper aspects of paranormal experiences in which ordinary people make contact with another level of reality. He will also discuss how to get to the truth behind such experiences and access this hidden level that is part of all genuine paranormal encounters. Going beyond all the wishful thinking, mistaken identities, frauds, and egotism, there is a surprising core of spiritual truth that cannot be denied in a significant number of cases.
Loyd Auerbach, M.S., - a leading expert on ghosts, poltergeists and psychic experience
Mr. Loyd Auerbach is Director of the Office of Paranormal Investigations, consulting Editor and columnist for Fate Magazine, professor at JFK University, and President of the international organization, the Psychic Entertainers Association (2001-2005). He is a past President of the California Society for Psychic Study. He is co-founder the Paranormal Research Organization, which is aimed at networking and bringing professional standards to paranormal investigators all over the world. He is the author of two audio CDs and several books; the first one, ESP, Hauntings, and Poltergeists, was named the "Sacred Text" on Ghosts by Newsweek in 1996. Other books include, Mind Over Matter (1996), Ghost Hunting: How to Investigate the Paranormal (2004), and Hauntings and Poltergeists: A Ghost Hunter's Guide, due out early fall 2004 (both from Ronin Publishing in Oakland, CA). He is co-producer and appears on camera in the video documentary, The Haunting of the USS Hornet. For over 25 years he has conducted investigations and research in the world of psychic phenomena and the paranormal. San Francisco Examiner called Loyd Auerbach "The Sam Spade of real ghostbusters." Mr. Auerbach has appeared on hundreds of radio shows, and dozens of local and national TV shows, including Larry King Live, Unsolved Mysteries, The Today Show, OPRAH, Sightings, plus many more. Loyd holds a degree in Cultural Anthropology from Northwestern University and a graduate degree in Parapsychology from JFK University.
Alison Genengels, - Speaking with Spirits through Talking Boards
At age 9, Alison received her first Ouija® board and began to ponder the age old question: Is it only a game or is it really possible to use a talking board to make contact with the dead? It was this very challenge that began a life long fascination with spiritualism and the paranormal that led to a career that spans over 20 years as a practicing psychic, medium and Ouija board enthusiast. In the year 2000, Alison along with husband Ryan, founded the company Speaking With Spirits® to bring their own ideas and imagery to the creation of talking boards. Together, Alison and Ryan take you on a journey through the often shrouded history of the Spirit Board, from its simple beginnings as an intimate parlor game to the often horrific, and sometimes amusing, depictions in today's pop culture. You will be offered a glimpse into the many artistic visions that have marked this popular game, and a chance to discuss the myths often associated with it. You will be shown how to properly use a talking board to make contact with the other side. Learn how to open the board, begin communication, correctly interpret the messages that come through, and close the session. Participants will be chosen from the audience to demonstrate their skills with a Speaking With Spirits® talking board. Participants are invited to ask questions throughout the presentation.
REGISTRATION FEES
Ghost Hunter Pass - All Speakers, Midnight Ghost Tour of Seattle Underground, Haunted Seattle Tour and Haunted University Heights

$130

Ghost Lover Pass - All Speakers

$100

Gold Orb Pass - 4 Speakers

$ 60

Silver Orb Pass - 3 Speakers

$ 50

Individual Speaker Pass - per speaker

$ 20

Midnight Ghost Tour of Seattle Underground

$ 30

Haunted Seattle Tour

Ghost Tour of the "Haunted" University Heights Center

$ 20

$ 5
EVENTS
Midnight Ghost Tour of the Seattle Underground
Saturday 12:00AM (a.k.a. Sunday morning)
Haunted Seattle Tours
Ghost Tour of the "Haunted" University Heights Center
Unexpected Productions Improv Show "Campfire"
PLUS MANY MORE!!
FREE
Workshops

Cemetery 101

Voices of the Dead

Orbs! What are they?

Tools of the Trade
Speaking with the Spirits (Talking Boards)
Quantum Physics in the Paranormal Field

Plus Many More...
Exhibits - Vendors
Paranormal Book Fair
Come meet and chat with a variety of local authors of paranormal and new age books and possibly get your favorite ghost book signed at our paranormal book fair!
Psychic Games
Work with AGHOST psychics and test your psychic abilities!
Get more in touch with your psychic side!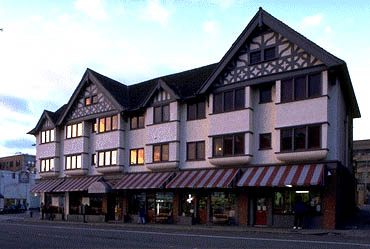 The College Inn
4000 University Way NE., Seattle WA. 98105
Phone: (206) 633-4441
http://www.collegeinnseattle.com

This is a HAUNTED HOTEL with 27 rooms
10% will be taken off if you state you're with the Pacific Northwest Ghost Hunters Conference

CLICK HERE for more hotels in the University District
Pay ONLINE by clicking the PayPal button below:

We also take Visa & Mastercard payments outside of PayPal
Pay me securely with any major credit card through PayPal!